WHAT WE DO...
We offer a variety of services to our clients including : -
WHAT THEY SAY...
What are our clients are saying about us?
I use DTDC to send my e-commerce business parcel to Dubai and they do a great job in making sure it gets there safely plus the price is very good. Thanks everyone for your continued support for courier Dubai services.
Have to say best service, so appreciated and will definitely use you again and recommend you for sure.
Yesterday My packaged chair was picked up from Newcastle NSW and whisked away to UK. All very efficient and the papers seemed to be in order. Thank you so much for the excellent service.
The luggage arrived safely in Spain yesterday - even sooner than the short period of time that was scheduled! I would just like to say a huge thank you for all your help with the shipment - it has made what is proving to become a very stressful move much less stressful! If there is somewhere I could write a testimonial, I would be be delighted. I hope you have a great weekend.
Thank you for sending my care package to my Daughter in the USA. Everything went well and it got delivered within 3 days, excellent and happy customer. Will certainly use again and refer to my friends.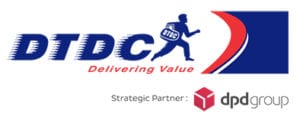 DELIVERING VALUE WORLDWIDE
GET IN TOUCH...
To get a price or book a courier please click instant quote at the top of the page, or send us a message with your weight and dimensions and we will get back to you.
Courier to Dubai
Are you looking for Australia courier Dubai or shipping Dubai services, to the gleaming gem of the United Arab Emirates? A parcel Dubai service from Australia for a loved one or sensitive documents Dubai via Australia for your business? Perhaps just excess baggage Dubai services, less than what you would pay with your airline?
DTDC Australia has you covered for delivery Dubai requirements. Our reliable, fast, secure shipping is exactly what you need to make sure that your items arrive in Dubai quickly and safely.
Our prices range from between $6.50 to $10.44 per kg for door to door or door to airport services.
Excess Baggage to Dubai
Excess baggage Dubai is something we specialize in. Many people need more shipping Dubai than they can reasonably carry on an airplane for extended trips, and that can lead to mounting fees and late delivery Dubai of your essentials.
Instead of paying high fees to an airline company for your excess baggage Dubai services, why don't you try DTDC Australia? We'll ensure that your excess baggage to Dubai or parcel Dubai via Australia arrives on time and right in your hands.
Parcel to Dubai
Delivery to Dubai from Australia is a large part of our services, and demand is growing. We'll make sure that your courier Dubai packages arrive on time and are delivered securely via our shipping to Dubai services.
Whether you're sending a delivery to Dubai for your customers, sensitive documents Dubai via Australia, or just trying to make sure that a package arrives to a friend or family member with minimal hassle, we're here to serve. You'll be surprised at our competitive rates and amazingly fast shipping to Dubai.
Documents to Dubai
When you're shipping hard copies of documents Dubai via Australia, we know the information is sensitive and important. That's why you should trust a company with years of experience and over 30,000 offices worldwide to make sure that your documents arrive in Dubai on time and in the right hands.
Our courier Dubai services are the way to let you relax and know that your important shipping to Dubai effects are going exactly where they need to.
Delivery to Dubai
When you're looking to ensure that your shipping to Dubai delivery makes it on time and intact, you should think DTDC Australia. It's our business to make your life easier, by delivering Excess baggage to Dubai, documents to Dubai, and Parcels to Dubai safely to its destination.
It's a simple process, considering the sheer number of our offices and our locations around the globe. Dubai has become a hot spot for business over the last decade, and we're dedicated to making sure that our customers have no problems getting their effects shipping to Dubai from Australia.
Shipping to Dubai
We ship your excess baggage to Dubai, or any other items where they need to be.
We do it quickly and securely with our courier Dubai services.
That's our business.
So whether you need to deliver a parcel to Dubai for a loved one or important documents to Dubai for your new business venture, who should you trust to do it?
DTDC Australia. We're the best in the business. Click here for an Instant Quote. Or Like us on Facebook.