WHAT WE DO...
We offer a variety of services to our clients including
WHAT THEY SAY...
What are our clients are saying about us?
Thank you DTDC Australia staff for a job well done. I must admit the price looked too good to be true, but the service was very good and my personal effects excess baggage to Germany was delivered without any problems plus it was very quick too. Once again thanks. Joseph
Have to say best service, so appreciated and will definitely use you again and recommend you for sure.
Yesterday My packaged chair was picked up from Newcastle NSW and whisked away to UK. All very efficient and the papers seemed to be in order. Thank you so much for the excellent service.
The luggage arrived safely in Spain yesterday - even sooner than the short period of time that was scheduled! I would just like to say a huge thank you for all your help with the shipment - it has made what is proving to become a very stressful move much less stressful! If there is somewhere I could write a testimonial, I would be be delighted. I hope you have a great weekend.
thank you so much for organising the box to get to my daughter in USA. It got there in two days. Excellent service.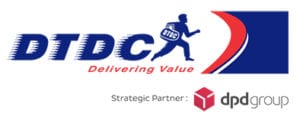 DELIVERING VALUE WORLDWIDE
GET IN TOUCH...
For pricing or bookings please click Instant Quote at the top of the page, or send us a message with your weight and dimensions and we will get back to you shortly.
Courier to Germany
When you're looking for a courier to Germany for your excess baggage to Germany or Documents Germany via Australia, where do you turn?
DTDC Australia is your one-stop answer for whatever delivery Germany you need. Our European services are second to none and we'll deliver your parcel to Germany quickly and with minimal cost via our courier Germany service.
So why should you turn to our company for your shipping Germany requirements?
Our prices start from between $6 to $9.27 per kg for door to door or door to airport services.
Excess Baggage to Germany
When you're traveling, it can often seem like airlines hold you hostage. Not only do they charge incredibly high fees for excess baggage Germany, they also have a reputation for not delivering on time.
Who wants to deal with their excess baggage to Germany somehow ending up in Rome instead of Berlin?
That worry can be a thing of the past when you use our confident and secure courier Germany service via DTDC Australia with online tracking and insurance through our shipping to Germany options.
Parcel to Germany
Sometimes you just need to make sure that your item gets to the right spot and into the right hands. Our Parcel Germany service make up a large part of our business, and we'll ensure that they end up in only the right place and in the right hands.
Since our shipping Germany requires a signature, you can rest assured they won't be dropped off in the wrong place with the wrong person.
Documents to Germany
If you're shipping hard copies of documents Germany via Australia, then we know that they're important.
That means you need secure, on time delivery to Germany to make sure that everything goes smooth on your end. We're dedicated to making that happen, putting your sensitive documents Germany in the hands of the correct recipient, on time and with no additional hassle for you or the receiver.
Time sensitive and security required documents Germany via Australia? Not a problem.
Delivery to Germany
Does your e-commerce business work around the world? You can trust us to make sure that your business runs like clockwork.
With our real-time delivery to Germany tracking and endless offices around the globe you'll never have to worry about your excess baggage to Germany getting lost.
On top of that, we have transparent pricing schemes so you know exactly how much you'll have to spend on your delivery Germany or excess baggage Germany via Australia.
We're here to make things easier for everyone involved when shipping Germany is required.
That's our promise to you.
Shipping to Germany
So, when you're looking for shipping to Germany for your excess baggage to Germany, where should you look first?
Check with DTDC Australia before you deal with the post or our competitors for excess baggage Germany. We're cheap, fast, efficient, and secure.
Our goal is simple: we want to make shipping Germany less of a headache for you and less of a hassle for your business.
There's simply no need to go anywhere else. Click here for an Instant Quote on courier Germany requirements. Or like us on Facebook.