Sea Freight To India
Door To Door Service with Sea Freight To India Starting from $3.50/ Kg for 3CBM. Our prices are better when you give us more.
15,540
Satisfied Customers
GET IN TOUCH...
To arrange a quote or booking for sea freight, send us a message.
Testimonial
What are our clients are saying about us?
Just wanted to say Thank You for wonderful service provided for my consignment from Australia to India. I received my shipment on time without any problems.
Special thanks to you for patiently answering my innumerable queries.
Best wishes.
Palash Roy | Finance Manager | ChildFund Australia
Good morning. Hope your fine. Thanks you so much for organising the shipment for such low price to Papua New Guinea. The other quote was received from UPS and that was more than double that your quote.
Shipment picked up around 0200 pm & it is now tracking on the website so hopefully it should reach destination by Friday.
Thanks once again for all your assistance. I will def. recommend DTDC to my friends & colleagues.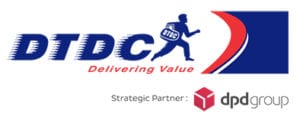 Delivering Value Worldwide
Express Courier | Door To Door Courier | International Courier
The rates above only applicable for door to door box rates. Pallets or any item bigger than a box will have separate pricing. Please contact us if your individual item is heavier than 30kg. Individual box weight must not be more than 30kg. The rates provided does not include storage charges, customs duty or any taxes at the destination. Tracking number is not available for this product however we will be providing you sea bill of lading for this product. Indicative delivery time is 12 - 16 weeks as a minimum but delay in Sea Freight is not unusual due to sea conditions so DTDC Can not be held responsible for any delay.