Excess Baggage To Greece
DTDC's excess baggage service is your way to make overweight baggage delivered at your doorstep and that too at a pocket-friendly price.
$5.50
per kg Price Starting From. Door To Port Service
$9.95
per kg Price Starting from. Door To Door Service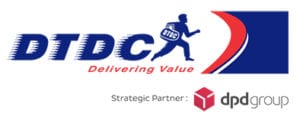 DELIVERING VALUE WORLDWIDE
During your trip from Australia to Greece, DTDC Australia offers you an efficient and cost-effective solution to your excess baggage problem. We also excel in providing other services such as high-standard fast track courier, interstate courier services, international courier service and parcel post from Australia to Greece. Our professional and experienced staff makes sure that your package remains undamaged during transfer. DTDC Australia is one of the most trusted names when it comes to excess baggage and courier services across the world. DTDC's top-notch service will make your excess baggage to Greece most easy & fun way.
Excess Baggage Greece : Rates
In case, you are traveling to Greece from Australia with the heavy bags, DTDC Australia could be the solution of all that you need for excess baggage to Greece. We provide fast track international courier service and parcel post from Australia to Greece along with extra baggage transfer service at extremely economical prices and to know our exact prices, click www.dtdcaustralia.com.au.
The airline charges vary from $50 to $80 per kg from Australia to Greece, but, DTDC provide the same services at extremely low prices. The unaccompanied baggage details are described below.
AIRLINE EXCESS BAGGAGE
1.5% of the Full Economy Class Adult fare per kilogram. Taken on board aircraft as EXCESS Baggage.
Could only be sent as cargo prior to departure.
Must have a valid ticket and also subject to space availability. Generally this service is not available for door delivery. Depending on the country and your location from Airport in that country you are travelling to, this can turn into a very expensive option as you require to come to the airport to present all required documentation to get your shipment released and then it will be your responsibility to arrange delivery.
*All rates and charges are subject to change without notice.
Airline Excess Baggage and Airline Unaccompanied Baggage rates are based on Qantas rates effective 15/12/2014.
Our Excess Baggage service is 'Door To Door' only unless otherwise specified, our price includes everything 'Door To Door' except Customs Duty, any applicable Taxes at destination, Quarantine charges, storage charges if applicable.
*Rates are calculated per kilogram from Melbourne, Sydney, Brisbane, Perth and Adelaide Metro area only. Pickup and delivery of the shipment from anywhere outside of Metro area will attract additional charges as per the pick- up and delivery postcode. Please click www.dtdcaustralia.com.au for exact price.