WHAT WE DO...
We offer a variety of services to our clients including
27
Years in Business Globally
12
Million Parcel Delivered Monthly
30
Thousand Outlet Globally
1200
Drop Off Points in Australia
WHAT THEY SAY...
What are our clients are saying about us?
thank you so much for organising the box to get to my daughter in USA. It got there in two days. Excellent service.
Have to say best service, so appreciated and will definitely use you again and recommend you for sure.
Yesterday My packaged chair was picked up from Newcastle NSW and whisked away to UK. All very efficient and the papers seemed to be in order. Thank you so much for the excellent service.
The luggage arrived safely in Spain yesterday - even sooner than the short period of time that was scheduled! I would just like to say a huge thank you for all your help with the shipment - it has made what is proving to become a very stressful move much less stressful! If there is somewhere I could write a testimonial, I would be be delighted. I hope you have a great weekend.
NEW FROM THE BLOG...
Praesent vestibulum molestie lacus. Aenean nonummy hendrerit mauris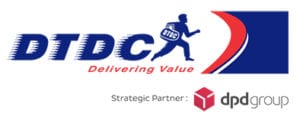 DELIVERING VALUE WORLDWIDE
GET IN TOUCH...
To arrange a consultation or workshop, send us a message.
How Does It Work
Step 1 
First Step is to book your Delivery in Sri Lanka using our special Coupons For Online Shopping From Australia. This coupons will give you a reduced price starting from Aud $15 for Delivery form Australia  to Sri Lanka. Price includes delivery in metro city areas only. You will get instant booking confirmation along with the consignment number. You will need this consignment number/Tracking number when you finalise shopping from Australian website. You must provide this consignment number along with Australia delivery address.
Step 2
You can shop from multiple websites in Australia  and get them to deliver your items to our address in Australia.  When you provide Australia delivery address to your online retailers, you MUST provide the consignment number you received in step 1.  Your delivery address is as follows :  Your Consignment Number (eg. N96901234) , DTDC Australia, 9/10 Ferngrove Place, Chester Hill, NSW 2162.  Phone: 1300 658 775.   To ensure your shipment is handled properly in our warehouse Consignment Number must be there along with delivery address in Australia.
All you need to do is book a shipment from Australia to Nepal using our website www.dtdcaustralia.com.au.  Choose Type of Parcel as "Parcel/Cartoon/Baggage"  and please provide the weight and dimensions if you know or you can book for the weight and dimension you expect to be.  Once you hit quote you will get to the next screen showing  price for door to door.  This is not a Door To Door service.  You can only use this discount coupon if your shipment is delivered to our designated delivery address in Australia by courier, Post or any drop off at our depot with required paperwork.  At this point you can use the Coupon Codes below for the discounted price for this service.  Once you use the coupon code your price will be reduced and you can finalise the booking.
Condtions for Using  Discount Coupon Codes Provided Below: 
This Discount Coupons are only valid when you are booking a shipment that will be deliverd to our designated address by courier or Post only. 
If any of te following Coupon Codes are used for any  Door To Door Service NO REFUND will be provided.  Only Credit will be available with a deduction of admin fee of $30 as minimum.  If you do not agree with this condition, please do not use any coupon codes starting with OzLanka.  
Discount Coupons are provided based on the booked weight.  If you are using a discount coupon code of higher value for a smaller shipment ( such as booking a shipment for 5 Kg and using a discount provided for 10 kg ) it will be considered as an attempt to use the dicount coupons fraudulently and DTDC Australia reserves the right to cancel your order by issuing a refund after deducting  an administration fee of $30.  If you do not agree with this terms, please do not use any coupon codes starting with OzLanka.
For any Booking made through DTDC Australia website, our standart Terms & Conditions will apply along with conditions provided above.
Delivery Charges And Coupon Codes For Shipment Dropped Off At Our Sydney Depot:
This service is only created for Online shoppers living in Australia however this service is available to anyone willing to drop off the shipment at our depot physically or by courier or Post with a Booking Reference number generated from this website .  This price below is only for drop off at our depot in Sydney.
Courier To Sri Lanka up to  500 gm for  A$ 15 : Coupon Code : OzLanka500
Courier To Sri Lanka up to 1 kg for  A$ 20 : Coupon Code : OzLanka1000
Courier To Sri Lanka up to 2 kg for  A$ 30 : Coupon Code : OzLanka2000
Courier To Sri Lanka up to 3 Kg for   A$ 45 : Coupon Code : OzLanka3000
Courier To Sri Lanka up to 4 Kg for  A$ 60 : Coupon Code : OzLanka4000
Courier To Sri Lanka up to 5 Kg for  A$ 75 : Coupon Code : OzLanka5000
Courier To Sri Lanka up to 10 Kg for  A$ 130: Coupon Code :OzLanka10000
Questions ?Please call DTDC Australia at 1300 658 775 or email us sales@dtdcaustralia.com.au
Q What is The Delivery Address in Australia ?
Once you finalise your shopping, you must provide the delivery address in Australia. At this time you must provide the consignment number and then the delivery address as per the example below:
N96901234
DTDC Australia 
9/10 Ferngrove Place
Chester Hill, 
NSW 2162
If you do not have the number above the address there is every possiblity that your shipment may get lost. If you do not have the consignment number along with proper address and if your shipment get lost DTDC Australia  will not be liable for any loss of shipment. 
Q. How long does it take for the shipment to get delivered?
After the shipment is despatched from Sydney,
7-10 business days**
NOTE:Delivery Dates are indicative. These are not a guaranteed delivery time.
FREQUENTLY ASKED QUESTIONS(FAQ's)
Q.) How this system works?
We have provided the steps to follow to be able to use this service.  You can use any website in Australia for your online shopping as long as they offer delivery within Australia. Before you finalise your shopping you need to book your delivery from  Australia to India  and you need to provide the consignment number you got from DTDC Australia to your online retailer.  When you finalise your shopping, you must provide our office address as your delivery address in Australia with the consignment number you got from DTDC Australia.
Q. What if my shipment weight is more that what I have booked in DTDC Australia website ?
No problem at all and in fact we expect that you can not be accurate with the weight and dimensions when you have not seen the item.  You can book this delivery with the weight and dimensions that you can think of and that is not a problem with us. We are going to check the actual item dimension and weight once they arrrive in our Sydney depot and we will ask for additional payment or issue a refund if weight and dimension is not correct. You will only pay for the weight and dimensions of the actual item.
Q. I do not know the dimensions of the item- does it really matter ?
Yes, it does.  Chargeable weight is the greater of the dimensional weight and actual weight. Dimensional weight is calculated by multiplying the 3 sides (measured in centimetres)  of a packed item and then you divide that by 5000 will give you dimensional weight or volume weight.  If the volume weight or dimensional weight is 5 kg and actual weight of the item is 2 kg we will charge you for 5 Kg in that case.
At the time of booking with DTDC Australia, we do not expect you to know the dimensions of the item so you can book as per the dimenson you know however DTDC Australia will charge you greater of the dimension weight and actual weight when your shipment arrive in Sydney.
Q. I have provided  your address for Delivery to my online retailer but I have not booked shipment with DTDC Australia yet. What now ?
First of all DTDC Australia will not be responsible for any loss or damage of the shipment that you are expecting to be delivered to our address in Australia office. In this circumstances there will be an admin fee of $25 will apply to locate the shipment in our depot  in Australia. If you have more than one item with this incomplete address every item will be subject to an admin fee.
Q.  If there is any loss or damage what we can do ?
If there is any tampering or damage from your retailer we will report it you before we move this shipment from Australia.  We can not be responsible for any loss or damage that was reported to you at the time we received the shipment.  We are unable to communicate with your retailer at any stage such as this and we will leave this with you to resolve. We can hold your shipment for up to 30 days in Australia for free of charge.
You can buy insurance coverage for loss or damage from our website at the time of booking only and it costs you $12.50 for the value of $500. Minimum coverage you can buy is for $500 and you can choose to buy coverage up to $4000 and will cost you $12.50 for each $500 coverage. Your coverage only begins from the day we have your shipment in our depot.
Q. We need to get the shipment delivery within certain date. Can you expidite the delivery ?
That depends on the status of the shipment. If your shipment is already in our depot, we can offer a solution at that point with additional charges based on the requirements. You can contact us after you finalise the booking on our website in case you need to upgrade from standard service to express.  There will be additional charges for that depending on the chargeable weight and delivery postcode in India.
Q. Can  DTDC in Australia  do a Pick up?
) No. This is specially designed for Online shoppers from Australia and drop off in our depot with booking made prior to drop off  however if you follow the process described above you can drop off or courier your shipment to the address provided and pay the same charges. This service is only available for shipment up to 10 kg.
Q.If youbook more than 1 item from different online retailers in Australia, then how does it work?
If you shop online we can consolidate upto 5 shipments within 15 days or your booking with DTDC Australia. In our office in Australia we will put together all the parcels booked by you from different e-commerce sites and will deliver it to you in Nepal as long as we receive all of them within 15 days of booking with DTDC Australia.  We also require a written notification that you have multiple shipment to be consolidated and consolidation charge of $15 will required to be paid.
Q.  What If 15 days is not enough?
AUD $10 for the shipments per week after 15 days will be charged for storage.
We cannot hold your shipments more than 4 weeks after 15 days.
After 4 weeks time we will forward the parcel to Nepal. We will not be waiting for any pending parcel to arrive in our address in Australia.
Q. What are the items which are not included in this system?
These are the following list of items not included in this system:
Heavy Shipments over 10kgs, Medication(Any kind of medicines,Ayurveda), Any kind of battery or battery items not allowed, Any kind of Liquid/Liquors, Aerosole products, Inflammables, Jewellery, Currency, Curio and food  items.
Q Who will pay any duty or taxes or any Quarantine Charges?
When you book with DTDC Australia you agree with our Terms and Conditions and part of the agreement is that you agree to pay any duty, taxes or charges at destination.
If the value is over Rs.25000 then additional charges will be applied.
If the value is above AUD1000, formal clearance charge will be applied.
Proof of Purchase will be required if the value of items exceeds Rs. 25000 or 800 AUD.
Q. Can I change the delivery address?
A.) Yes, you can change the delivery address but an additional charge of  AUD $9.99 would be levied for changing address.