WHAT WE DO...
We offer a variety of services to our clients including
WHAT THEY SAY...
What are our clients are saying about us?
Many thanks for sending the parcel to Italy for my Nonna, she got the gift in time and it arrived in perfect condition. Will use again. Thanks Rita
thank you so much for organising the box to get to my daughter in USA. It got there in two days. Excellent service.
Have to say best service, so appreciated and will definitely use you again and recommend you for sure.
Yesterday My packaged chair was picked up from Newcastle NSW and whisked away to UK. All very efficient and the papers seemed to be in order. Thank you so much for the excellent service.
The luggage arrived safely in Spain yesterday - even sooner than the short period of time that was scheduled! I would just like to say a huge thank you for all your help with the shipment - it has made what is proving to become a very stressful move much less stressful! If there is somewhere I could write a testimonial, I would be be delighted. I hope you have a great weekend.
NEW FROM THE BLOG...
Praesent vestibulum molestie lacus. Aenean nonummy hendrerit mauris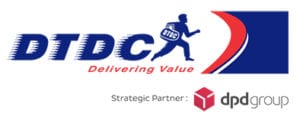 DELIVERING VALUE WORLDWIDE
GET IN TOUCH...
To arrange a consultation or workshop, send us a message.
Courier to Italy
Italy is a great country, filled with business opportunities and sights which can downright amaze the imagination.
Whether you're sending parcel Italy, shipping Italy items for your business or just want to make sure that all of your excess baggage Italy arrives in Italy on time, DTDC Australia is exactly the company you've been looking for courier Italy requirements.
Our courier to Italy services can ensure delivery Italy almost anything with confidence, and with our offices all over Europe you can be sure that we also serve those who want to get their courier Italy without any additional effort on your part other than using our top-notch services.
Excess Baggage to Italy
When you're looking to vacation, airline travel often seems restricting due to excess baggage Italy fees, and you're always taking a chance of things not arriving on time, or at all.
Instead, try contracting our excess baggage Italy services. We'll bring your extra bags right to you, ensuring that you're not left in Italy without the essentials that you need for that long-planned vacation.
Speedy, reliable courier to Italy, and right to your hands shipping Italy made easy especially when we make required documents Italy easy to comprehend.
Parcel to Italy
Have a loved one taking a visit in Venice? Excess Baggage Italy something for a customer in Rome?
We're here to help. Our speedy Parcel Italy services work through literally thousands of offices throughout Europe and we'll make sure that your parcel Italy is right on time… every time.
Why trust the post? With thousands of documents Italy lost every year, you can instead rely on our parcel Italy tracking system in order to make sure that your delivery Italy is on-time and in the right place at the end of the journey.
Documents to Italy
When you're shipping Italy documents, we know that it's serious business.
That's why trusting a highly-esteemed courier Italy service like DTDC Australia is the way to go.
Quickly and securely, we'll make sure that there's no delay or further problems for you while we run your sensitive information securely to the exact shipping Italy destination.
Delivery to Italy
Whenever you need to excess baggage Italy, our company stands ready and waiting to help you out. Especially for documents Italy services.
Do you do business across Europe?
Let our courier Italy deliver your goods to the right hands and make sure that you can keep track of every move that your valuable product makes as it crosses the border with our courier Italy via Australia.
Sending a parcel Italy for a loved one?
We'll put it right in their hands.
Shipping to Italy
We provide excess baggage to Italy services, delivery Italy services from nearly every location across the globe, with over 30,000 offices available worldwide.
Sounds good, doesn't it?
There's a simple reason you should trust us with your shipping Italy requirements: we're the best way to make sure your items and parcel to Italy end up in the right place at the right time.
DTDC Australia is here to make your life easier. Click here for an Instant Quote on courier Germany requirements. Or like us on Facebook.