WHAT WE DO...
We offer a variety of services to our clients including: -
WHAT THEY SAY...
What are our clients are saying about us?
Thank you for your excellent service. The price was very affordable for a backpacker like me and my excess baggage France from Australia arrived safe and sound in France. I will definitely refer you to my friends. Thank you once again. Marion
Have to say best service, so appreciated and will definitely use you again and recommend you for sure.
Yesterday My packaged chair was picked up from Newcastle NSW and whisked away to UK. All very efficient and the papers seemed to be in order. Thank you so much for the excellent service.
The luggage arrived safely in Spain yesterday - even sooner than the short period of time that was scheduled! I would just like to say a huge thank you for all your help with the shipment - it has made what is proving to become a very stressful move much less stressful! If there is somewhere I could write a testimonial, I would be be delighted. I hope you have a great weekend.
Big thank you to everyone involved in getting my care package to my Daughter in USA. Will use you again for sure.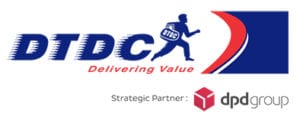 DELIVERING VALUE WORLDWIDE
GET IN TOUCH...
To arrange a quote or booking please click instant quote at the top of the page, or send us a message with the weight and dimensions of your items.
Courier to France

To Courier France Our excellent courier services are available to transport your documents France as well as, Excess Baggage France via Australia for a small fee. Whatever you might need to move, we'll have you covered. Our punctuality and reliability here at DTDC Australia are without question also, our courier France services are among the best for shipping to France.
So, if you're going to be spending some time in France, or even just need to send a parcel to France for a customer. Also, friend, make us your go to shipping France company instead of relying on less reasonably priced and careful services.
Sending a parcel France via Australia? also, documents to France? We've got you covered.
Our transparent pricing and incredible reputation ensure your items will reach their destination quickly and intact. As well as all of this is available with our courier France service, so when you need shipping France services let us know and we'll get you going.
Prices starting from $5.50 to $9.81 per kg for door to door to door to airport.
Excess Baggage to France

Many of us know the feeling of packing too much for the airlines to carry without exorbitant fees. Also, maybe you're planning on a longer stay and need that extra suitcase to keep things comfortable as well as reliable.
We'll arrange shipping France of all your excess baggage France or even parcel to France from Australia for a small fee, making sure you're good to go.
Let us handle it for you also, we'll get your parcel France to you on time and in one piece. As well as, any excess baggage to France can be handled. Plus we will take care of the customs documents France importation procedures for you, so there's nothing to worry about.
Parcel to France

Trying to send a care package to a loved one who's living in France? We can ensure that it gets right to them.
When you're sending a parcel to France, you should think of us, we're one of the best in the business.
Whatever you might want to send, we'll carry it for you and ensure it ends up in only the right hands.
Documents Courier France

When it comes to important and sensitive documents France ex Australia, do you really trust most international postage services? We'll make sure that your papers arrive right on time and are delivered into the right hands, no matter what they may be.
As well as, Send your documents to France with our esteemed shipping to France courier services which all include tracking and signature.
Our courier services require a signature for the package to be received also, thus making sure that the information you're sending never arrives in the wrong place with the wrong person.
Delivery to France

Ensuring the arrival of your package is our priority, no matter where it may need to go. Our service is more secure than regular post and much quicker when it comes to parcel delivery in France also, in Europe.
Let us help you make sure that all of your deliveries make it to the right person at the right time via our courier to France service.
Our entire business model is based on superior customer service, that's our promise to you. So why not let us take care of your next delivery to France?
Shipping to France

When something needs to be taken across half the world also, we're here for you. Whether you're delivering to a customer, a loved one, or just making sure that all of your baggage arrives intact we're the service you need for shipping to France.
Shipping France is in our wheelhouse, let us handle it for you.
Secure, fast as well as reliable. Let DTDC Australia deliver your parcels, baggage and documents.
We arrange to Courier France: your excess baggage France, your documents to France, as well as, your parcels to France. With exceptional delivery to France and shipping France handled by our experienced staffed.
All at a fantastic, low also, the transparent cost. DTDC Australia is here to help you out. Click here for an instant quote or check us out on Facebook as well.
Can you really afford not to use our courier to France services?