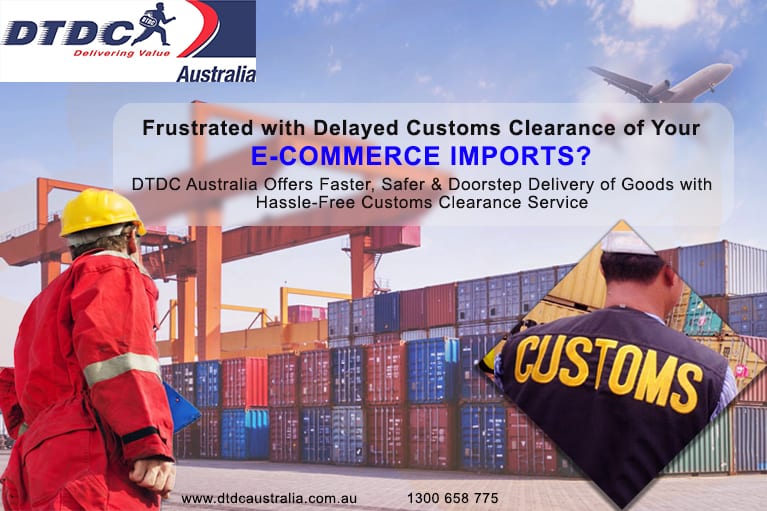 Importing China to Australia
Get Your Products Delivered at the Lowest Price and Safely Importing China to Australia
DTDC , is an illustrious name as one of the best low-cost freight and courier service Importing China to Australia. Over the years, we have composed an intricate web of services across Australia which enables us to deliver any courier with utmost ease. We render a variety of services for importing china to Australia such as freight forwarding by using air freight and sea freight services, warehousing services which go beyond storage, packaging & international mail delivery for e-commerce products at the lowest price for bulk consignments including clearance and delivery all over Australia.
When it comes to courier company Australia, Our ingenious team members provide you with comprehensive solutions to cater to all your needs for importing China to Australia products. Wheresoever, you want a courier we can assist you & can also create custom-make solutions for companies and retailers. Along with providing customized solution we also furnish specialized air and sea for all your necessities. We have versatile & varied ways through which we can supply bulk clearance and delivery to Australia.
DTDC allows customers with complete effortlessness in importing China to Australia, of all the urgent documents, parcels, satchels, or pallets of products by using express services via air freight or bulk sea freight services. Our International Couriers service are available in more than 220 countries and can provide door to door services pickup and delivery either importing china or any other countries. The Express courier service offered by DTDC is one of the most comprehensive global networks. We understand the immense role played by e-commerce in the on-going age, owing to which we have many specially designed plans that can help you in supplying your products across the globe. Be it importing China or from any other country we can take care of all the demands with utmost ease and provide you the best possible rates. When it comes to e-commerce we can help you in just about anything, picking / packing the parcel, delivering and returning solutions for customers as well as for e-commerce logistics and also facilitation services.
In most of the daily businesses, DTDC takes all the required care regarding a variety of customer logistics needs, right from multi-model transport solutions to highly individualized industrial projects. We at DTDC take care of most of the demands and also make sure that all effects importing from china are delivered at the doors of the customer safely. We believe that due to our ground breaking, devoted & sincere services, we have been able to gain the trustfulness of our customers.
Contact us today on 1300 658 775 or email sales@dtdcaustralia.com.au to obtain the lowest bulk pricing for importing products from China / Hong Kong to Australia or any other country.