Import Clearance and Delivery of E-Commerce Australiawide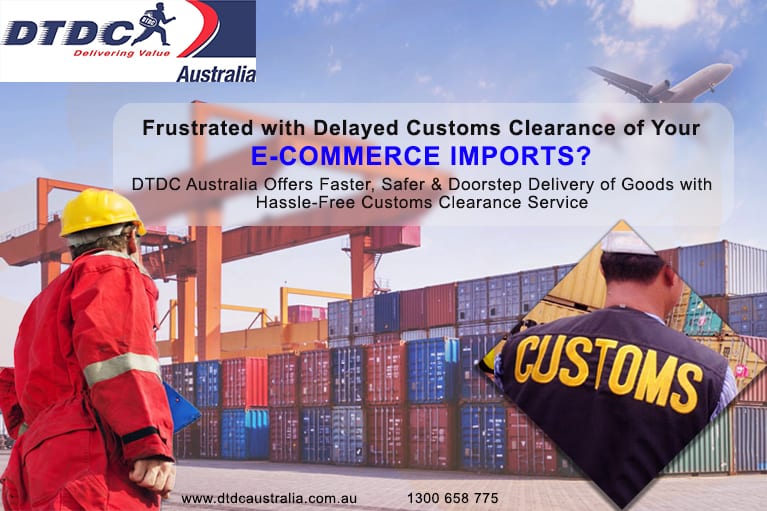 Need a prompt and efficient import clearance & delivery partner ?
DTDC Australia is specialised in Import Clearance and Delivery of E-commerce Australiawide with latest, state of the art technology & parcel tracking systems to offer timely delivery of your parcels. DTDC Australia is well equipped to offer options of E-Commerce Import Clearance and Delivery Australia wide through multiple carriers in Australia such as Australia Post, Couriers Please, TNT etc.
Why Us ?
DTDC Australia marks the uprise of an epoch of secured & meteoric courier service. With the ingrained values of fidelity, truthfulness & explication, we are able to offer our customers with immediate or express domestic courier Australia wide. As one of the premier courier companies Australia, we understand that our clients need prompt and cost-effective e-commerce customs clearance and delivery Australiawide on a regular basis. This is why we go a step ahead to offer quick and efficient parcel delivery Australia wide.
Here's why we are preferred for delivery of couriers Australia wide.
Our courier delivery prices are transparent and cost-effective.
We provide our customers with real-time courier tracking options and facility.
We also offer email or SMS notification to keep our clients updated about their couriers Australia wide.
We believe in offering 100% customer satisfaction and support services.
Our pricing and delivery schedule are designed to meet your business requirements.
We handle Bulk import clearance for all e-commerce parcels in to Australia at affordable prices.
We ensure you enjoy hassle-free Import Clearance and Delivery of E-commerce Australiawide. We have established professional and long-term relationships with customs clearance as well as freight agents, ensuring safe and quick delivery of your packages and goods. Right from shipment consultancy to import clearance & delivery services, we are capable of handling all the procedures and documentation required for delivery of your couriers and goods. We understand the problems and complexities of handling and delivery of consignments and couriers. Our in-depth knowledge and understanding of the documentations and shipping formalities allow us to cater to your exact requirements.
Our pricing and delivery models are extremely flexible and are based on the volume or number of items that you intend to courier. We offer end to end courier services and solutions to our client covering all their courier delivery requirements. We are aware of all the custom procedures and regulations and handle your consignments to ensure smooth and timely delivery of your couriers and packages.
Contact our professional sales staff on 1300 658 775 for all your import clearance and courier service Australia delivery needs at sales@dtdcaustralia.com.au